MEDICAL CLINIC
717 N 18th St (Hwy 5) Suite 3
Centerville, IA
*** Please be assured your chosen date/time is automatically CONFIRMED 😀 even though you may receive a "pending" response to your email (approximately 15 minutes later). Thank you! 😀
Titan Sports Clinic
412 E Oskaloosa St
Pella, IA
Jill Konfrst is an Advanced Registered Nurse Practitioner-Certified (NP) that specializes in helping patients identify and treat nutritional, hormonal, thyroid, and menopausal imbalances. Her focus is on individual wellness from a functional medicine perspective.  Jill can be found helping out in area hospital ERs and has office space to see patients at her MEDICAL CLINIC located at 717 N 18th St (Hwy 5), Suite 3, Centerville, IA. Jill also has appointments available at the Titan Sports Clinic facility located at 412 E Oskaloosa St, Pella, IA.
Jill received her M.S.N. from the University of Nebraska Medical Center and is Board Certified by the American Academy of Nurse Practitioners.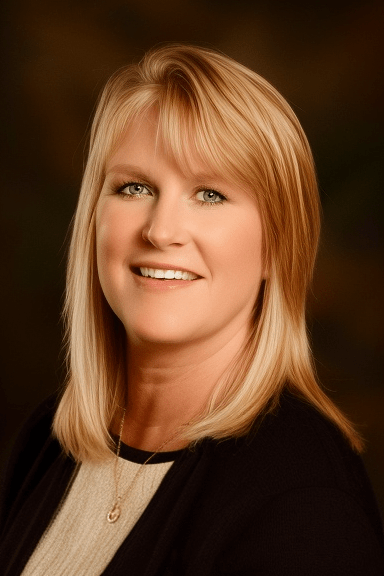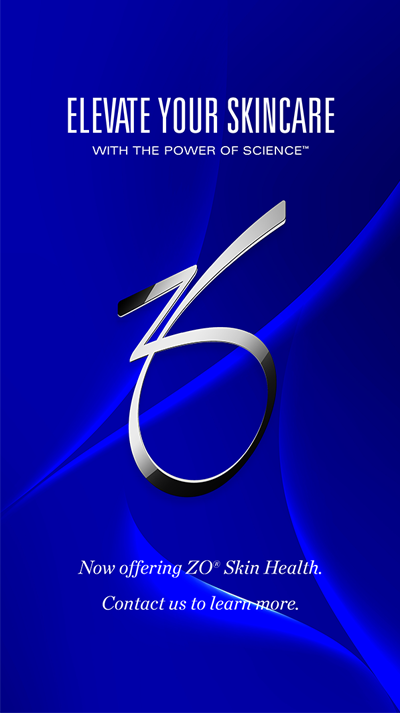 Services offered, but not limited to:
Family Practice
Health Screens, Biometric Testing

Blood/Lab Draws
Hormone Testing
Thyroid and Menopausal Testing
BOTOX® and Fillers
Injectables for treatment of fine lines and wrinkles in the forehead, the area between the eyebrows (glabella), and around your eyes (crow's feet).
Hyaluronic Acid Fillers add volume to different areas of the face to lift cheeks, smooth parentheses lines, or plump the lips. The results are natural-looking and long-lasting.
TheraTox™ treatment can address multiple areas of pain in the body, including TMJ.
Now offering ZO® Skin Health products. Contact us to learn more.
TheraTox™
TheraTox™ uses small amounts of FDA-approved neuromodulators such as Botox and pairs them with the trademarked technique that combines identifying localized trigger spots, hydration to the area, and therapeutic dry needling. The analgesic effects offer instant relief from pain via the mediation of pain receptors as well as a decrease in inflammation in the area. Botox has been used for years as a pain mediator and works by blocking the calcitonin gene-related peptide (CGRP), which causes inflammation and pain in the nerves. Pain-relieving effects can last months to years. Additionally, if lifestyle habits change that caused the initial pain, that pain can be alleviated permanently.
Popular uses for TheraTox™
Temporomandibular Joint disorders (TMJ) • Chronic migraines and tension headaches • Upper neck and shoulder pain • Lower back pain • Piriformis syndrome/ Sciatica pain • Tennis Elbow • Carpal Tunnel/ Median nerve pain • Plantar Fasciitis • Trigger point pain
Testimonial: I have struggled with TMJ pain for years. I have gone to the ENT, dentist, and chiropractor with no actual relief. I consulted with Jill Konfrst, talked to her about my concerns, and asked her many questions about treatment. She was very knowledgeable and straightforward with how it worked and what to expect realistically. She also wasn't pushy and let me decide if I felt the treatment was right for me, which I truly value. Almost immediately, I felt the muscle start to relax. Each day since the treatment, it has gotten even better. Not only did it help my jaw pain, it has also reduced the number of migraines I would get on a regular basis. Words can't even express the gratitude I feel. I am so glad I decided to do this and wish I had found you sooner. Thank you so much, Jill!   ~ Christina P.
MEDICAL CLINIC
717 N 18th St (Hwy 5) Suite 3
Centerville, IA
*** Please be assured your chosen date/time is automatically CONFIRMED 😀 even though you may receive a "pending" response to your email (approximately 15 minutes later). Thank you! 😀
Titan Sports Clinic
412 E Oskaloosa St
Pella, IA
What is Functional Medicine?
Functional medicine treats the individual person and tailors a treatment plan according to the patients needs and goals.
It uses the latest scientific understanding about how our genetics, environment, and lifestyle interact as a whole system to diagnose and treat diseases based on patterns of imbalance and dysfunction in our bodies.
Functional medicine has emerged from new discoveries in what we call systems biology — the understanding of the deep interconnections of the basic systems of the body.
A key part of functional medicine is listening and developing an effective treatment plan.
Frequently Asked Questions
What forms of payment are accepted?
Cash or check is preferred. Credit cards are accepted, as well as Health Savings accounts. Payment is due at the time of service. 
Do you accept insurance?
No. However, the needed information/codes is on the invoice if you wish to submit to your insurance.
Are walk-in appointments possible?
All services are by appointment. If you have questions prior to making an appointment, please fill out the QUESTIONS/CONTACT form below if you have a question.
Why are your lab costs so different than at a hospital or clinic?
I contract with a reference lab in Des Moines (where our local hospitals send their blood for testing if unable to complete at the local hospital) for a cash price. The reference lab bills me directly vs submitting to insurance, making prices more cost-effective for everyone.
How do I schedule an appointment?